< Back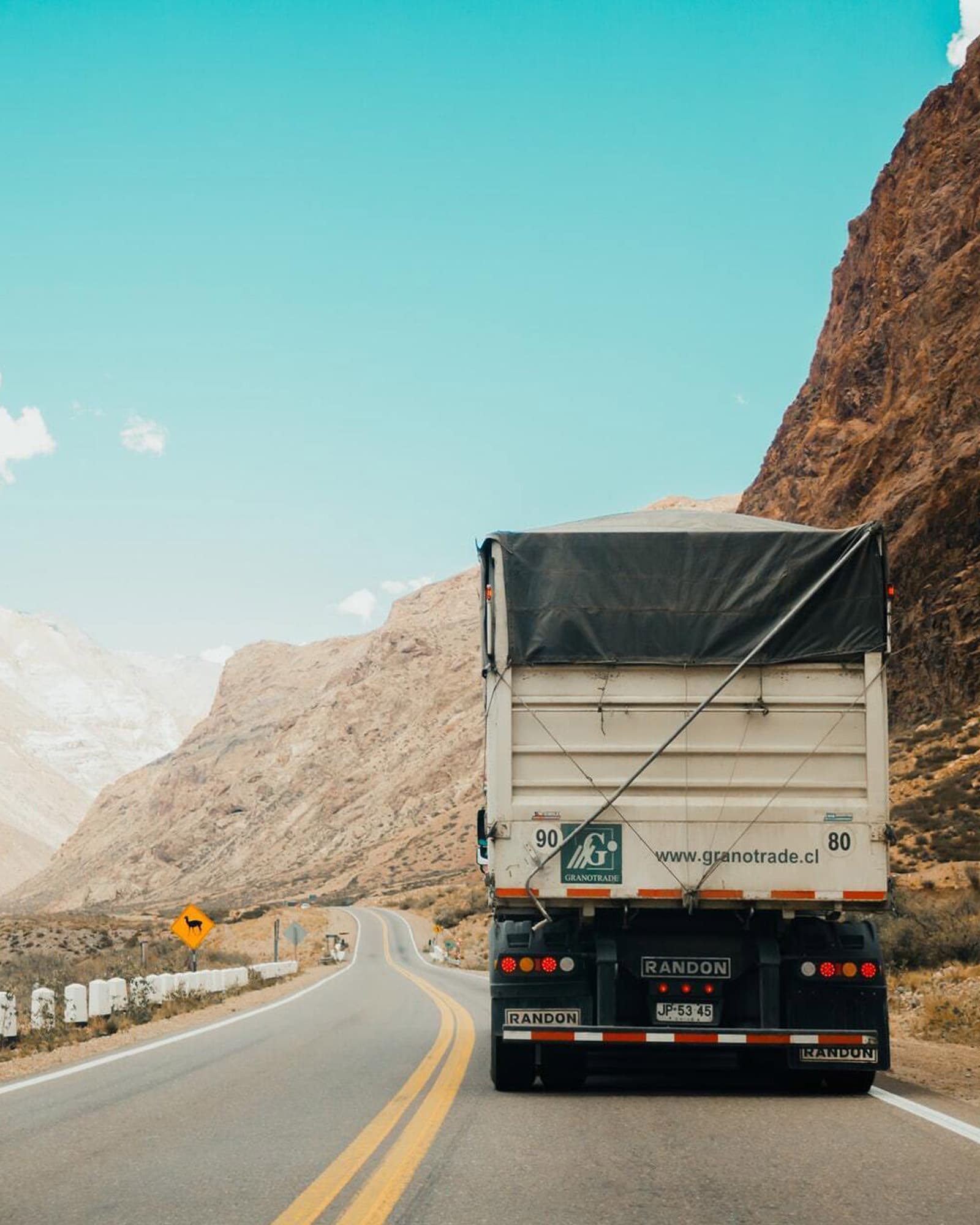 Sep 2023
Balaji Guntur,Sean Maharaj
Light at the end of the tunnel
Now that inventory levels are shrinking and inflation is easing, trucking rates may have finally hit bottom. Could we be nearing the end of the freight recession?
Published Aug 28, 2023 in Supply Chain Quarterly. Authors: Balaji Guntur and Sean Maharaj

The transportation industry has always been vulnerable to economic shocks or slowdowns, and the trucking sector has certainly seen its fair share of rough road conditions over the decades. The current cycle, however, is more severe than any that has occurred in the last two decades.

Several factors made for a perfect misalignment of supply and demand in 2022–23. Stubbornly high inventory levels and high inflation led to cooling demand for shipping. At the same time, increased trucking capacity entered the industry after the pandemic, which created a situation characterized by industry experts as a "freight recession." Furthermore, leading up to the recent cooling off, there was a healthy run of profitability post-pandemic, which resulted in record high spot rates. As a result, the cliff from which trucking spot rates dropped was that much steeper.
However, even with more than half of the year in the rear-view mirror, there's so much more to unfold in the world of shipping and transportation in 2023. In terms of volume, the industry typically sees the busiest season beginning August through October. This period also contributes to the lion's share of revenues. In 2023, we have seen a mixed bag of signals related to inflation, the job market, and the war in Ukraine. As a result, the jury is still out on the timing and extent of the much-touted recession.
The trucking market continues to remain "loose," but as inventory levels shrink and inflation abates, rates are expected to recover. However, as persistently high inflation and recessionary headwinds continue, it isn't clear if the trucking industry is out of the woods yet, so to speak.
Have truckload rates hit rock bottom?
According to ACT Research, spot rates bottomed out in April with May seeing a slight uptick. The transportation data analysis firm speculates that some of that upward movement was caused by a loss of labor, as approximately 50,000 jobs were purged in Q1 of 2023, potentially leading to more competitive terms. In fact, we could be looking toward the end of oversupply and the beginning of a recovery or transition phase in the second half of 2023. Most of 2023 thus far has been marred by tremendously low spot rates, which have pushed many smaller fleets and owner operators out of the market. That said, as hiring slows and smaller players exit, the market will see a rebalancing of supply and demand.
As evidenced by the ACT For-Hire Trucking Index in Figure 1, rates remain contracted for 2023, but May shows a slight uptick. Whether this indicates a bottoming out of rates will have to be proven beyond a sample of one data point, but many in the marketplace do believe that further rate reductions are unlikely to occur.
From a revenue perspective, the upturn in rates should help carriers forecast a little better for the remainder of the year. When the carrier "earnings party" came to an end in the third quarter of 2022, forecasting revenue for the near future became harder. For example, for Q1 2023 some carriers reported revenue as flat or only slightly up, while others saw revenue fall through the floor by double digits. It's important to keep in mind that during the past year many carriers benefitted from heavy gains on the sale of existing assets at prices not seen before. Equipment prices, however, have been falling, and many believe they have not yet found their floor. So that revenue opportunity may not resurface again for the foreseeable future.
Much speculation exists around what will help to drive the trucking industry back to healthy territory. Financial pressures include, but are not limited to, inflation, slowing consumer demand, weakness in the technology and media sectors, and a general sentiment of market weakness across the board. However, projections of a recession happening in 2023 are confounded by a red-hot job market that is adding jobs at well above projected rates.
To get out of the current freight recession, the trucking industry will need to see volumes recover due to increased consumer spending. Meanwhile carriers are still dealing with the compounding effect of cost increases on their business, some of which are "sticky." For example, removing fuel from consideration, some fixed costs—which include driver salaries, maintenance and equipment costs, and overall operating costs for a fleet—have risen by almost a third since 2019.
For the truckload sector, challenges will remain—no one is out of the woods by any stretch of the imagination. Initial indicators are directionally welcome, and the anecdotal feedback is turning somewhat more positive than prior months. Indeed, some organizations do seem to be anticipating better times ahead and are starting to consider investments across areas that will drive greater levels of efficiency, utilization, and execution.
LTL holds strong
In contrast to truckload, the over $80 billion less-than-truckload (LTL) sector continues to be the darling of the industry. LTL's strong pace of growth is a result of a rapid acceleration of e-commerce trends during the pandemic years and the resulting improvements by fleets to achieve high levels of efficiency and profitability. While the industry slowed down a little at the end of 2022, it still maintains a healthy position. Thanks to industry leaders like UPS and FedEx, LTL players have adjusted pricing and business models that reflect strength across the industry. In fact, LTL carriers have even managed to fend off price erosion when demand softens. "The LTL carriers seem to have figured it out," says Bob Costello, chief economist at the American Trucking Associations.
LTL carriers are less fragmented compared to their truckload counterparts, with the top 25 LTL carriers owning 80% of the market. In addition, existing providers also benefit from the sector's intricate hub-and-spoke organizational structure, which is hard to replicate, creating a high barrier of entry and limiting new competitors. As a result, providers have the scale and ability to manage the industry forces currently at work. For example, at the start of 2023, some LTL carriers implemented general rate increases to account for changes in business costs and other related network factors directed at maintaining critical customer services levels in key lanes.
With the above in mind, we expect LTL rates to increase steadily for the remainder of the year, and potentially rise by single digits in 2024, especially as the effects of the recent bankruptcy of Yellow, the nation's third largest LTL carrier, is already starting to be felt. While the industry is not immune to geopolitical factors, many experts project a positive outlook for LTL carriers.

Technology's helping hand
Regardless of market conditions, carriers have an opportunity to improve their profitability by increasing their focus on technology and innovation. By harnessing real-time data, such as truck location and driver hours of service, carriers can improve their visibility into the state of their network. Artificial intelligence (AI) and real-time optimization can help them increase efficiency and utilization, lower operating ratio (OR), improve driver retention, and increase return on assets, while also meeting customer demands. Better data literacy and AI have also helped leaders to improve decision-making by addressing chronic challenges related to manual effort, tribal knowledge, and human judgement.
Those carriers that have embraced AI, real-time optimization, and digital freight search have seen a 20-point improvement in OR and a 70% reduction in driver turnover, while achieving up to 2,500 revenue miles per week. These statistics show that even though economic cycles in trucking are inevitable, carriers have an opportunity to leverage data and technology to ride through them and deliver consistently better performance and financial results.