< Back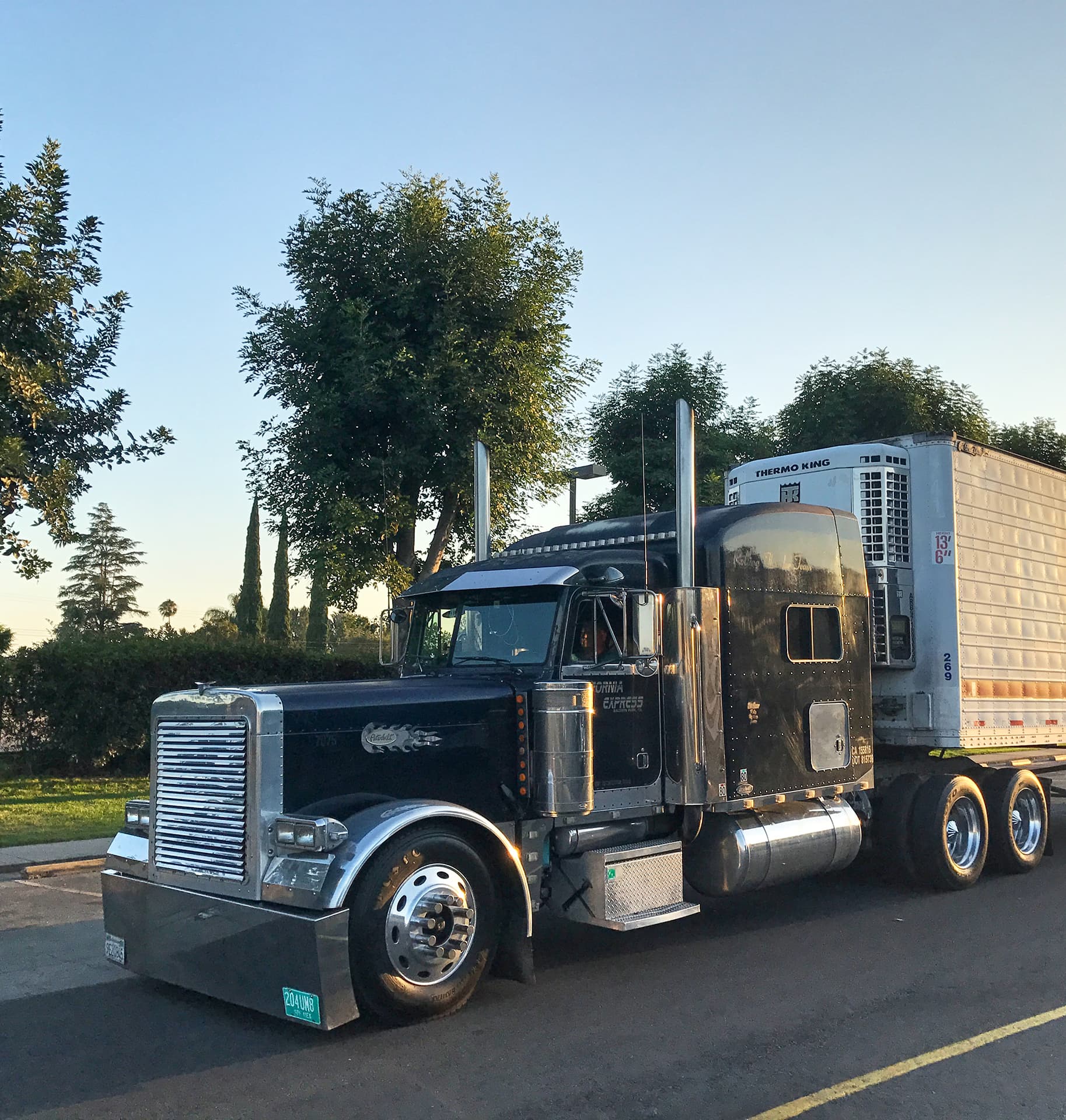 Trucking Companies Have Plenty of Data, They're Just Not Using it Right
One common complaint about trucking is that the industry can be too fragmented, with much of the blame placed on outdated processes and tools. But some experts pin many of the sector's inefficiencies on a lack of data literacy. 

First published May 26, 2023 in Sourcing Journal. Author: Glenn Taylor
Balaji Guntur, chief operating officer of trucking fleet management software Hoptek, a Kearney company, believes that trucking companies can expand their efficiency and profitability by getting comfortable with data. This means better understanding the logistics data they already collect, whether that's truck and driver data or intel on orders and demand.
According to Guntur, the data problem doesn't mean there's a shortage of data to glean from, like others believe. For Guntur, it comes down to the fact that most trucking companies that are sitting on data simply aren't curating any insights from it, or using it to improve how they run their business. "Do they use this data simply to be able to invoice the customers and pay the drivers? Or do they actually use the data to further the way they run their operations and get better at it? And that's really where the gap is," Guntur told Sourcing Journal.
According to Guntur, most trucking companies are implementing data applications that offer visibility, but not insights and decision-making tools. For example, a user might be able to view a truck on a map to see that it hasn't moved for six hours. But without insights, they can't get a clear list of reasons why the truck hasn't moved, whether it broke down or is just idling. And without a decision-making module, the user isn't able to proactively address the problem.
"There is a lot of investment in these visibility-type products and most of them are on the shipper side, they're not even on the carrier side," said Guntur. "What is required for the trucking industry to improve and get out of its decades-long shell of not having this digital capability is to have more decision products that actually help them with their day-to-day operations."
Sean Maharaj, Hoptek's chief commercial officer, said the industry's high performers like Schneider, Knight-Swift, XPO and Werner have enhanced their data maturity in recent years. But after that, he said "there's an absolute drop off" after the top five-to-10 players in the space. "Cultural attitudes within the transportation and trucking industries, are absolutely archaic and caveman-ish," Maharaj said. "I think it's a safety blanket since the expertise they have in-house are just not necessarily skilled enough, so they resort to these habits. That's why we're seeing more outside talent actually coming into some of these transportation companies."
The trucking contraction is real, but it's more of a correction.
The need for better data analytics comes amid mounting concerns of lower trucking capacity—11,000 operating authority agreements have been revoked since October 2022, according to the U.S. Department of Transportation, an indicator that trucking fleets are voluntarily going out of business. And more layoffs have hit companies in different parts of the industry, whether it be trucking companies like U.S. Xpress or a freight brokerage like C.H.Robinson.
Andy Moses, senior vice president, sales and solutions at Penske Logistics, called the numbers "extreme from what we've historically seen," but the exit may be more of a rebalancing from the Covid-19 pandemic, when carriers grew to meet brisk consumer spending.
According to data from AI-based trucking fleet management platform Motive, trucking saw 27 percent year-over-year industry growth seen in 2021—almost quintuple the 10-year average of 5.6 percent. Year-to-date, trucking carriers contracted the most in the South at 5 percent, Motive's May Economic Report said. But since the industry did grow at a 35 percent rate in 2021, it furthers the idea that the contraction may be more of a correction.
"You had this incredible growth during 2021 under very favorable economics," said Hamish Woodrow, head of strategic analytics at Motive. "Diesel prices were relatively low during that period and the cost of moving freight because of the competition to move stuff just grew to kind of historic highs in terms of how much you're getting paid. Through 2022 that completely flipped as demand has decreased significantly as capacity came online and diesel prices shot up."
Despite new fleets being added in aggregate nationally, new company formations declined again in April, dropping 17 percent compared to March, Motive said.
The contraction of the industry will overall inevitably hit smaller trucking companies hardest, which only escalates the need for data literacy among these businesses.
"Let's look at the trucking industry—97 percent of the trucking companies have 20 trucks or fewer," Guntur said. "We have had meetings with companies that have 150 to 400 trucks with just one person who is a safety compliance and IT expert. They will never have the wherewithal to say, 'What are the latest cloud technologies that I can bring into the business?'"
Maharaj stressed the razor-thin operating margins the industry usually sees, which he estimated at 8 to 10 percent, as another prime reason for businesses to invest in data literacy. With massive volatility in areas like freight rates or labor, the cost of operating the business often becomes unpredictable. But as usual, poor change management gets in the way. "We hear people say, 'We've bought technologies before that are supposed to enhance our data leveraging and our decision-making capabilities, and they ended up sitting on a shelf gathering dust,'" Maharaj said. "Many of them didn't implement any change management. The only way you can accelerate some of the adoption for a lot of these technologies and get them on a data path of decision-making is to really handhold them."